what is a witch's life like ? just casual....you know coffe, tea, some shop talk, gossip and black cats; just normal things ...
Here are two great postcards from Scandinavia; the unusual thing about them is their most peculiar size =
7 x 10,5 cm.
If you know anything more about the postcards, artist himself or just why these witches are so active during Eater holiday ? ????
GLAD PASK!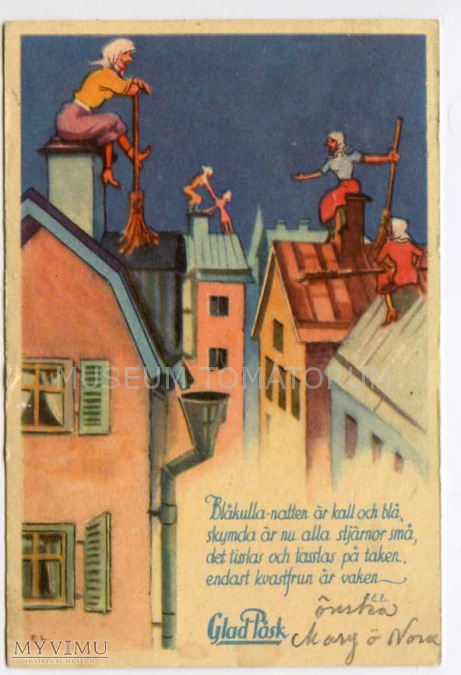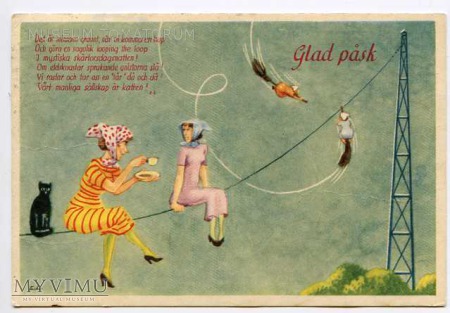 More cards like this :
http://myvimu.com/collection/22622419-wiedzmy-diably-tajemnicze-miejsca-i-obrzedy